Nose Surgery
Conveniently located to serve Mexico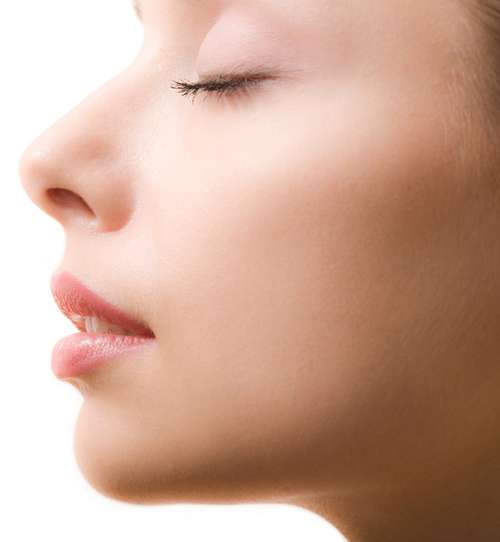 Whether you seek subtle refinement or a more dramatic transformation, nose surgery in Mexico can do wonders for your facial harmony. If you want to improve the size, shape, or proportion of your nose, a nose job can address your cosmetic concerns. But it's not just about appearance—rhinoplasty can also address underlying structural issues, restoring proper breathing functionality.
What Is Nose Surgery?
Rhinoplasty is a surgical procedure aimed at reshaping the nose to enhance its appearance and/or improve its functionality. It involves altering the bone, cartilage, and skin of the nose to achieve the desired results.
A nose job can address various concerns, including altering the size, shape, and proportion of the nose, as well as correcting structural defects that may cause breathing difficulties.
Ideal Candidates
Nose surgery is suitable for individuals who have concerns about the appearance or functionality of their nose. You are a good candidate for the procedure if you are in good overall health and have realistic expectations about the outcomes of the surgery. It is also important to have fully completed all facial growth and maturation (usually around 15 to 17 years old for women and 17 to 19 years old for men).
Ideally, you should be a non-smoker, as smoking can impair the body's ability to heal properly, increasing the risk of complications. You may be required to quit smoking for a certain period before and after surgery to minimize these risks.
Your Consultation
A thorough consultation with Dr. Echeagaray is crucial before undergoing nose surgery. During this meeting, your concerns and goals will be discussed. Dr. Echeagaray will perform a physical examination to evaluate your nasal anatomy and your skin.
A review of your medical history will be conducted to assess any underlying conditions, previous procedures, and allergies. Rhinoplasty's various surgical techniques, potential risks, and expected outcomes will be discussed so you can make an informed decision.
Procedure:
Reshapes the nose by reducing or increasing the size, removing humps, changing the shape of the tip or of the bridge, narrowing the span between the nostrils, or changing the angle between the nose and upper lip. This procedure offered by Dr. Echeagaray may also relieve some breathing difficulties when combined with surgery performed on the nasal septum.
"
I am very happy with the rhinoplasty results I love to see myself in the mirror, it changed my life I am the happiest I recommend EXCELLENT Dr. Echeagaray the best surgeon in Mexico (Original) Estoy muy feliz por los resultados de rinoplastia me encanta verme en el espejo, me cambió la vida Soy la más feliz Recomiendo AMPLIAMENTE al Dr Echeagaray el mejor cirujano de México.
Duration:
The surgery takes approximately one hour or more.
Anesthesia:
General or intravenous sedation and local anesthesia are used.
Inpatient/Outpatient:
This is an outpatient procedure
Possible Side Effects:
Temporary swelling, bruising around the eyes, and/or nose and some bleeding and nasal stuffiness.
Risks:
Infection, asymmetry, unsatisfactory nasal shape and partial improvement (which would require additional surgery) are possible.
Recovery:
The patient may go back to work after one week. More strenuous activities may be resumed after two to three weeks. The patient should avoid any activity that could impact on the nose and should avoid becoming sunburned for at least eight weeks. The use of a sun block that provides both UVA and UVB protection is useful. The final results may take up to one year and sometimes longer to achieve. (Why longer? The nose seems to be the part of the body that takes the longest to completely assume its final appearance after cosmetic plastic surgical procedures. This is related to the time required to reestablish the lymphatic drainage pathways, which are responsible for resolving swelling).
Results:
Permanent
Cost of Nose Surgery
The cost of nose surgery depends on your individual needs. Rhinoplasty, when performed as a cosmetic surgery, will not be covered by insurance. Functional rhinoplasty may receive health insurance coverage. The overall price of the surgery may be impacted by the techniques used and complexity of the procedure.
Arrange a Consultation
Achieve better facial harmony with nose surgery in Mexico and bring out your best features. Contact Echeagaray Plastic Surgery to schedule a consultation, where Dr. Echeagaray will create a personalized treatment approach for you.
Rhinoplasty Educational Video by Understand.com